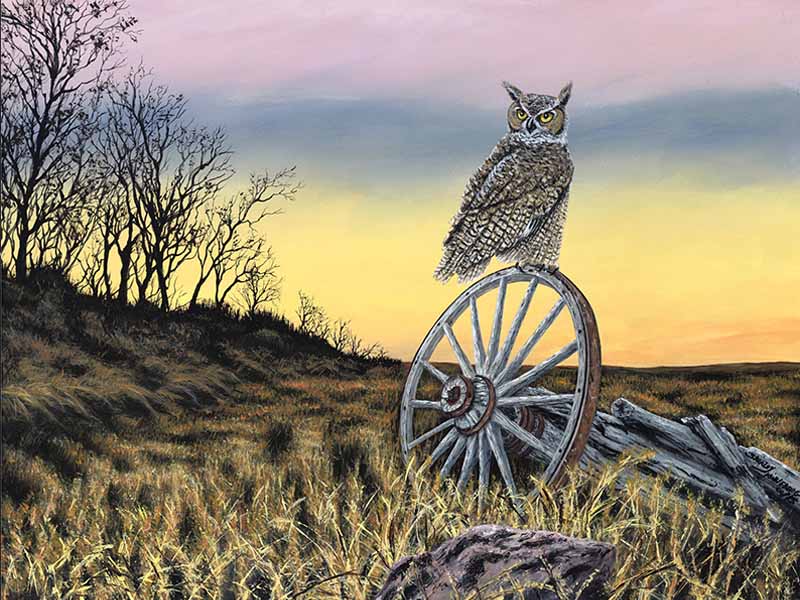 About Shirley Kinneberg
Acrylics, Pastels, Oils and graphite make up her desired palette of life, and the need to experiment with any other Media and Materials to explore and create. There is never a shortage of scenery to paint which is captured by long walks and journeys with her camera and easel by her side.
Shirley loves the country life from past fond memories to her present friendly small rural community. To her all seasons contain vibrant colour and subject matter especially if it is nestled within old equipment, oil rigs, grain elevators or wildlife.
"Through my eyes and into my soul absorbs the colours of life, form and detail from my hand create the memories in the light, but only heart and sense of mind feels it's existence of past and present alike."
Events & Exhibtions
"Twisted Fork Restaurant", 4914 – 50th Ave, St Paul, Alberta. Featured Artist For the Month of April,2020. Also continuing to show various art works throughout 2020 and on.